We are experienced corporate and educational freelance scriptwriters, with hundreds of projects and thousands of lines under our belts.
Whether you need a short-form glossy showcase of a new building, an introduction for new employees, a promotional film for a new product or want to highlight the latest HR initiative – we can create a narrative that delivers the result you are looking for. 
We work with many different creative agencies, TV production houses and media organisations, as freelance scriptwriters; always providing a professional and high quality script, whatever the topic, on time and on budget. 
What type of script can you produce?
We have worked on many more short-form corporate and education projects than long-form TV, Film or Radio, but let us know what you need and we are more than happy to see if we can help. 
In the corporate space, we have worked on major campaigns, product launches, lots of internal and external HR films such as onboarding videos, social value films, diversity and inclusion, with work for major brands including KPMG, Sony, Vodafone, PwC, EY, Deloitte, Dentons. Sudden realisation of the volume of accountancy videos we have created…
In education, we have created a wide variety of course material and content, from short to long-form, from short explainers on Crypto-currency to six hours of animated material on nail products, product chemistry and nail anatomy. 
Whether it is destined for YouTube or a 4k cinema screen, we can find the right words to achieve the outcome you are looking for.
How much do you charge? Do you charge by the word?
Our team charge a day rate and provide a fixed cost quote for any project. There are no hidden costs, so you'll know exactly what you are paying in advance.
We find this works best for our team and for clients, providing transparent pricing at the start of the project, based on our estimate of the number of days a script will take.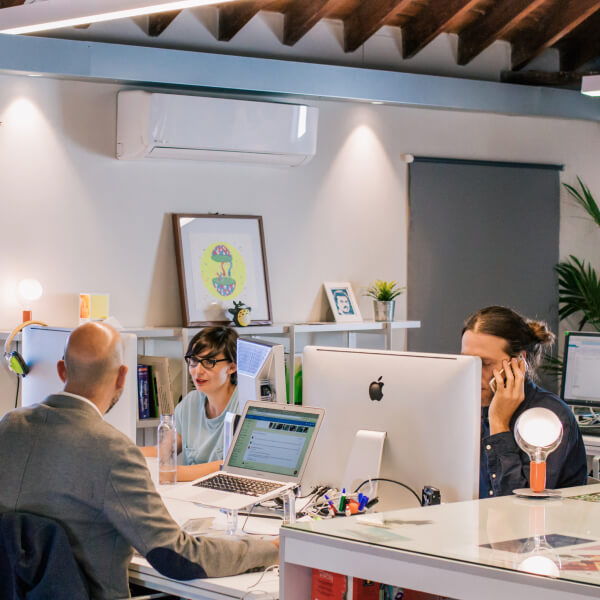 Still curious or want to find out more?
If you are interested in finding out more about what we have worked on recently then check out our recent projects section for some scriptwriting examples, or contact us to discuss your project.